WELCOME TO PYROMETER EQUIPMENT COMPANY
Delivering the highest quality calibration and testing services in the industry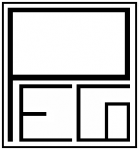 Pyrometer Equipment Company, Inc. ("Pyrometer") has been providing customers with quality service since 1956. Pyrometer maintains an ISO/IEC 17025 2005 accreditation through the ANSI-ASQ National Accreditation Board. Our quality management system meets the technical and managerial requirements necessary to deliver consistent metrological calibration test results. We specialize in on-site calibration of thermal process control instrumentation, furnace temperature uniformity surveys and system accuracy tests. Our calibration, testing and certifications conform to the requirements of AMS 2750, BAC 5621, RPS953, GE P10TF3, CQI-9 and Nadcap pyrometry specifications.
With more than 50 years combined experience in the industry, our highly qualified technicians can handle all of your calibration and testing needs saving you both time and money. All of our technicians have attended PRI's (Performance Review Institute) pyrometry training seminars. We develop detailed procedures and work instructions tailored to meet each customer's specific requirements.
We offer a turn-key solution to all of your pyrometry specification requirements. Pyrometer provides the services required to comply with ISO 9000, TS16949, AS9100 and Nadcap quality programs. Our customer's supply the aerospace, automotive, medical and pharmaceutical industries. They specialize in heat treating/thermal processing, metal finishing/plating, aluminum dip brazing, casting, forging and ceramics.
Our calibration laboratory includes a Fluke 5520A secondary standard. All calibration and testing is conducted using certified test equipment traceable to the National Institute of Standards and Technology (NIST).
Pyrometer Equipment Company delivers the highest quality calibration and testing services in the industry. We pride ourselves on our extensive experience, timely service and guaranteed customer satisfaction at competitive prices.